You can read this article in Japanese (日本語) | Spanish (español)
Just to let you know, you can only do these things if you are an account administrator or above.
To create a user, login to your Administrator account and go to the home page. Click on the settings icon
and select the "Account" option.

Go to the "People" tab.
Click the "Add person" button.
The "People" tab shows the "New User" form.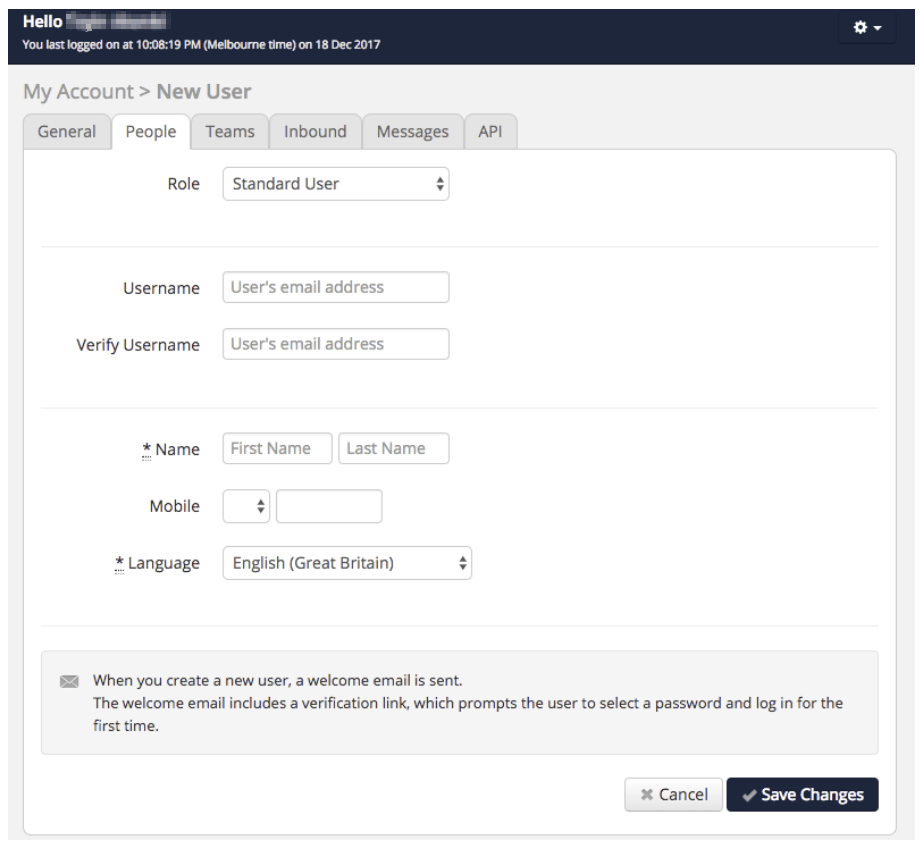 Select an option in the "Role" menu to choose whether the user is an administrator or a standard user. It is a good practice to to setup new users as a standard user and change the user's role later if required. For more information, see the "Change a user's role" article.
Fill in all the fields for the user's name, mobile phone number and language.
Click the "Save Changes" button. This creates a new user and sends the user email a welcome email. The email contains a verification link so the user can create a password to login to the portal.