You can read this article in Japanese (日本語) | Spanish (español)
These instructions show you how to download multiple recordings at the same time. For information on how to download one recording quickly, see this Support article: Download a Recording.
Note: Calls can be downloaded from the Dubber portal by administrators only. Some plans from Dubber do not include the download feature. If you are unsure of what plan you are on, please contact Dubber Support for assistance.
Log into your Dubber account where you will see your recordings.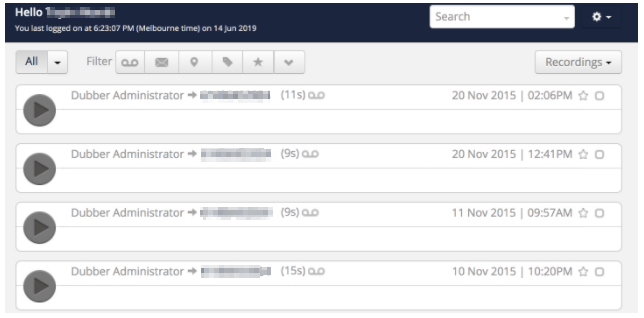 To bulk download your recordings you will need to click on recording you would like to download.

Once you have picked the recordings, click on the recording tab and the drop-down menu will appear providing you with the option to either "Add Tags", "Download" or "Delete".

When you do this, you will see a message at the top of the screen to let you know that your download is being prepared.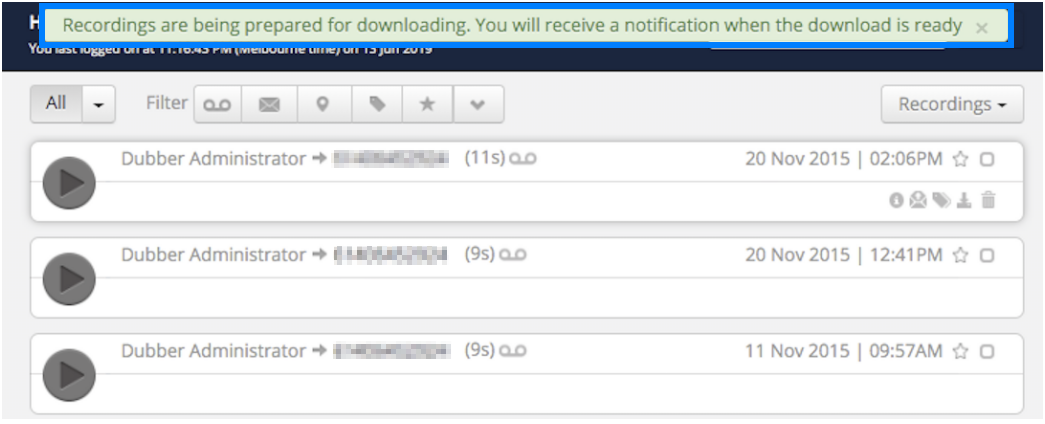 You will receive an email notification looking like this.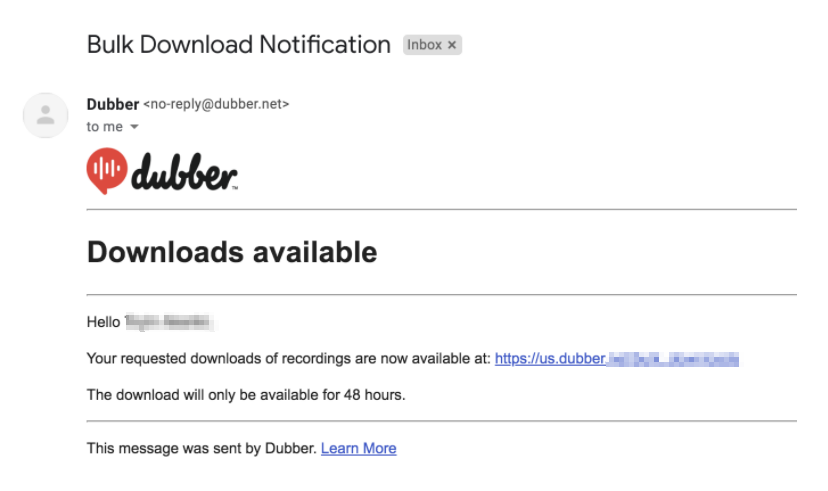 If you click on the link, you will then be taken to the Bulk Download page, this is where you can download the zip file that contains all the recordings you have decided to download.

If you click on the
icon, you will be greeted with a pop up requesting you click on the "Download".
Doing this will enable you to download the zip file.
You can also access the download page by clicking on the setting icon of the Dubber portal page.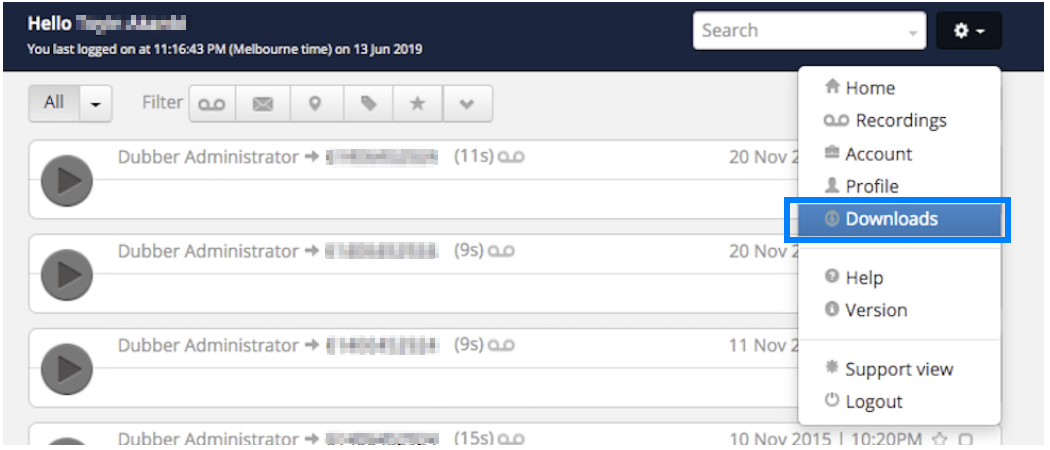 Clicking here will take you to the Bulk Download page.