API Enhancements
Enhancing the existing V1 API endpoint
We are enhancing the existing GET account dub_points endpoint to allow an optional filter by User ID. Details such as Account ID and User ID can be used from the find user (/v1/users/find) API endpoint. This will return a list of dub.points associated with the User ID.
Please visit developer.dubber.net for more information on using Dubber APIs
Team Manager Permissions
We have introduced a new role within Teams called 'Manager'
The Manager permission gives a user permission to listen to recordings in the Team they are a part of and they can view their Team data in Dubber Insights (Licence required)
Permissions are:
Manager - Provides user access to the teams recordings and team view in Insights.
Listener - Provides user access to the teams recordings.
NOTE:- Existing Teams functionality does not change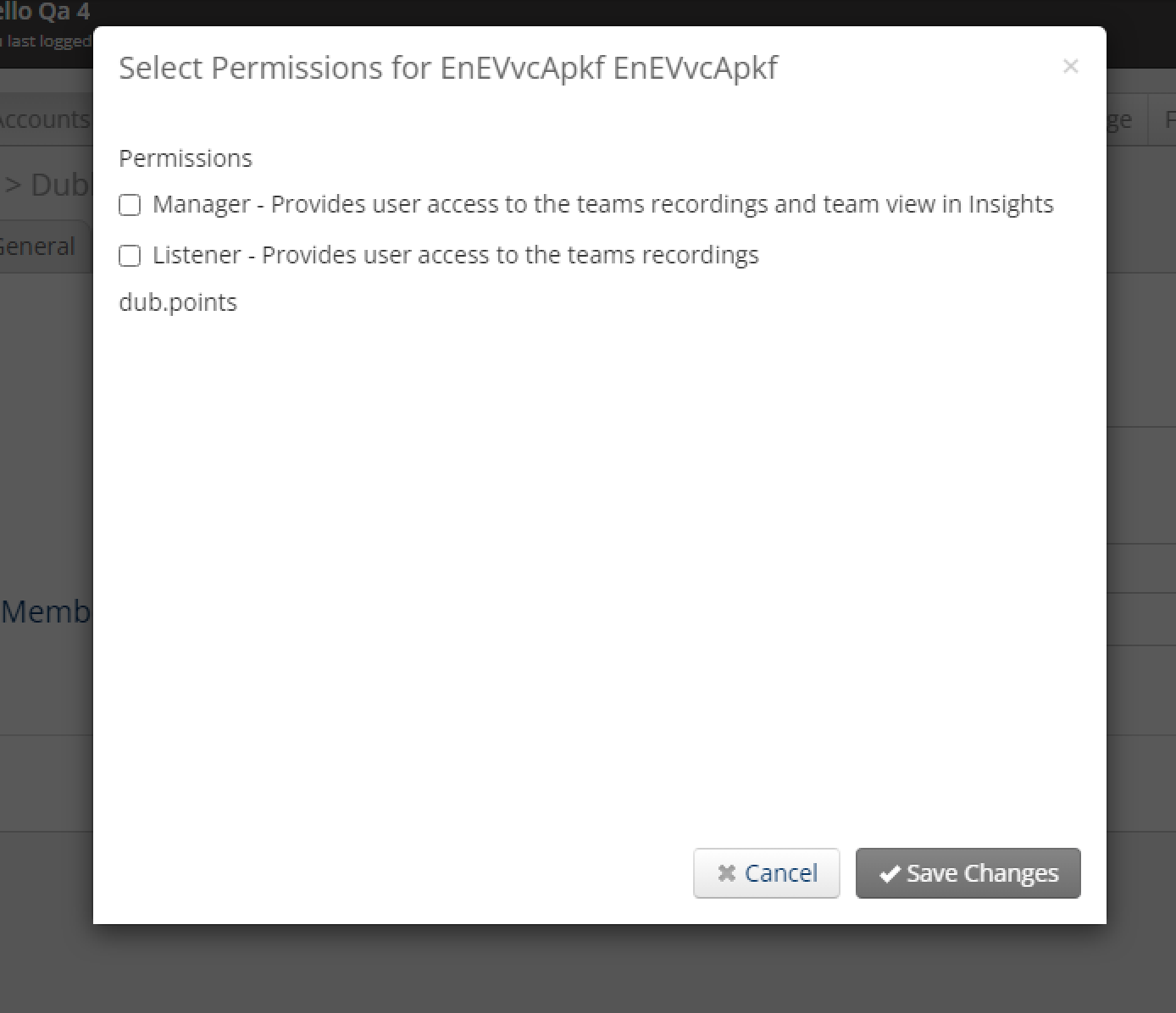 Release Schedule
During the release there will be no impact to the Dubber portal or recording services.
| | | |
| --- | --- | --- |
| Portal Region | Date | Time |
| Japan (JP) | Mon 11th Sept | 17:00 JST |
| Singapore (SG) | Mon 11th Sept | 18:00 SGT |
| UK | Mon 11th Sept | 11:00 BST |
| Australia (AU) | Mon 11th Sept | 21:00 AEST |
| UK1 | Tues 12th Sept | 09:00 BST |
| Europe (EU) | Tues 12th Sept | 11:00 CEST |
| Canada (CA) | Tues 12th Sept | 03:00 PDT |
| United States of America (US) | Tues 12th Sept | 04:00 PDT |