This article will guide you through the setting up Dubber for Zoom.
Prerequisites
Valid Dubber subscription
Valid Zoom subscription (Paid Zoom subscriptions only)
Permission to install apps to your Zoom account
Setting Up Dubber Add-On Zoom App Marketplace
For Dubber to capture Zoom interactions, our application must be downloaded through the Zoom App Marketplace. Search for it on the Zoom App Marketplace.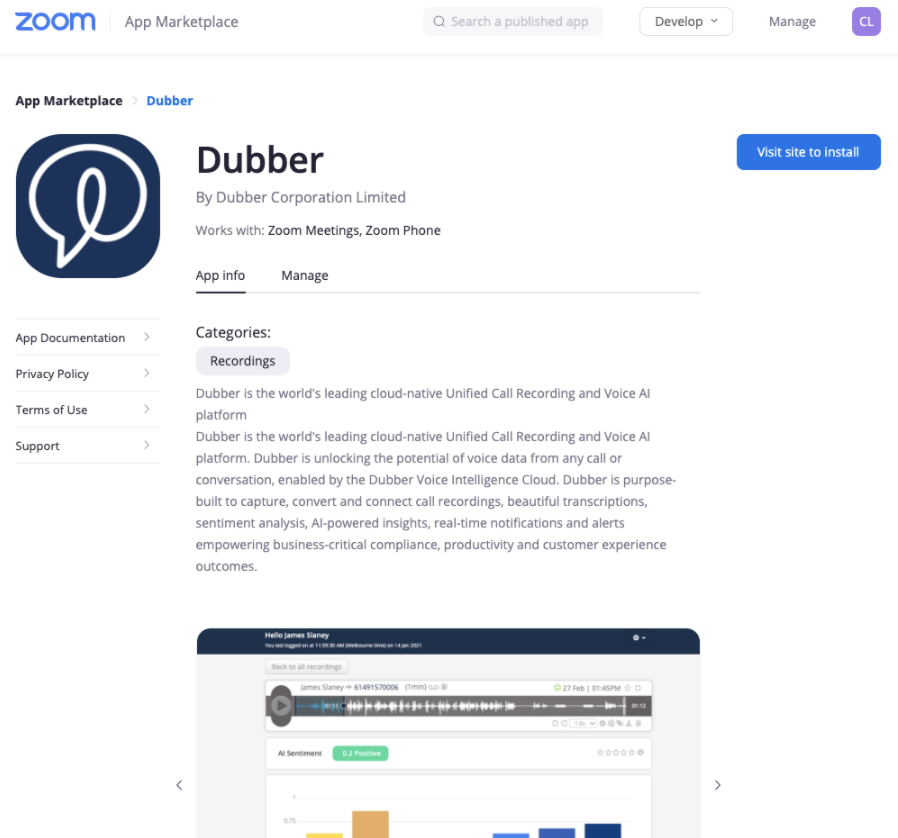 Depending on the region that your Dubber portal resides you need to select the version of the Dubber app that corresponds to that. NA Version: US and Canada. EMEA Version: UK, UK1 or Europe. APAC Version: Japan, Singapore or Australia.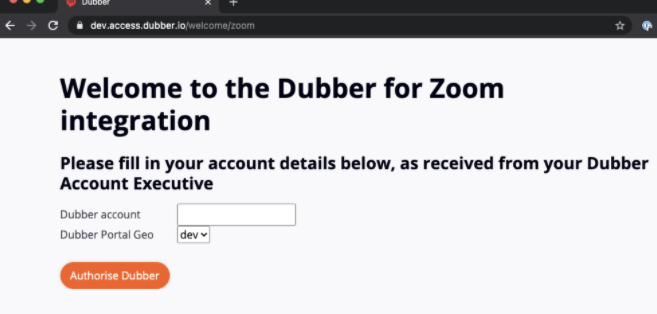 Click 'Visit site to install'. You will be presented with the Dubber for Zoom landing page
Fill out this page and select authorise Dubber. For the Dubber account field enter the name of you Dubber account. Dubber Portal Geo refers to where your portal resides.
After selecting authorise Dubber, a Zoom authorisation page will load. Click on authorise.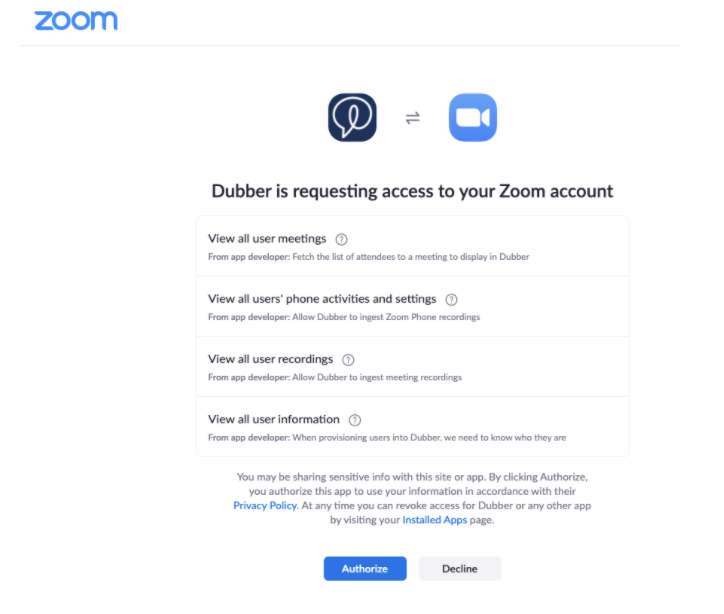 The next page will load which will display an authorisation successful message.

Dubber will reach out to you to complete the provisioning process.
What's Next
Dubber will contact you with a list of users on your Zoom account, we will ask you to confirm which users are to have our services enabled. Once confirmed Dubber will activate call recording and provide you a finalised list of users that have had Dubber activated on.
Help
Need help getting started? Contact Dubber Support